New practical seminar on innovative sustainability management in English: Innovating Sustainability at Uvex – A Joint Project Seminar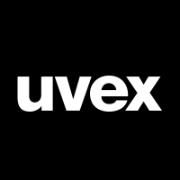 20 students will have the opportunity to participate in our new practical seminar on sustainability management at Uvex in the winter semester 2021/22!
The goal of the seminar "Innovating Sustainability at Uvex" is to work on a practical project and develop solutions for a sustainability challenge. To this end, we will provide content on the fundamentals of sustainability management in research and practice.
The seminar will take place from 19.10. every Tuesday from 15:00 to 16:30.
The practical seminar is recommended to all students who enjoy practical work and are interested in issues in the field of sustainability.
Registration for the seminar is possible from 01 October 08:00 until 08 October 12:00 noon at the latest on StudOn. For more information join the StudOn course already now. For the module description click here and here.